Joseph Badal has worked for thirty-eight years in the banking and financial services industries. He is currently President of Joseph Badal & Associates, Inc., a consulting firm.
Prior to his finance career, Joe served as a commissioned officer in the U.S. Army in critical, highly classified positions in the U.S. and overseas, including tours of duty in Greece and Vietnam. He earned numerous military decorations.
He holds undergraduate and graduate degrees in International Finance and Business Administration and is multilingual. He has written dozens of articles that have been published in various business and trade journals, and is a frequent speaker at business and writers events.
Joe has drawn upon his military and financial-industry background to write his high-octane suspense novels: The Pythagorean Solution, Evil Deeds, Terror Cell, and The Nostradamus Secret. Published in June, his latest book — a thriller set in the financial and banking industries — is Shell Game.
You can follow Joe on his blog, titled Everyday Heroes.
***
The Vigilante Author: Congratulations on your most recent thriller, Joe. What's it all about?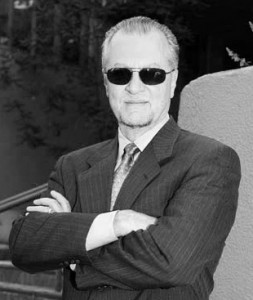 Joe Badal: Shell Game tells the story of a family whose business is threatened with failure due to a corrupt Federal banking regulator and his sociopathic vulture investor partner. It is inspired by actual events and heavy-handed policies imposed by the U.S. government since the capital markets meltdown and banking crisis that began in 2007, and continues through today.
The Vigilante Author: As I am a lifelong opponent of governmental manipulation of private business, your book's theme sounds like music to my ears. What about your previous novel?
Joe Badal: All of my previous books are thrillers with an international orientation. Evil Deeds is based on the attempted kidnapping of our son in Greece when we were stationed there with the U.S. Army. It is the first in the Bob Danforth series, which includes Terror Cell and The Nostradamus Secret.
Danforth, the head of CIA Special Operations, is an everyday hero — not a superhero — who rises to the occasion whenever confronted by a challenge. The book covers the period from 1971 (the time of the kidnapping) to 1999 (the war in the Balkans).
The Vigilante Author: Your history in the military and financial-services industry has certainly given you the credentials to write good international thrillers. And the attempted kidnapping of your own son must have given you a lot of initial motivation! About that: What, exactly, prompted you to become an author?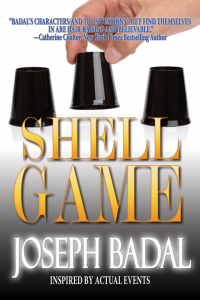 Joe Badal: I was born in Chicago, raised in Philadelphia, and now live in New Mexico. Storytelling was an integral part of growing up, where much of family history was passed down from grandparents and parents to children. Our parents told us stories that were high on adventure and heroism, and each of us, in turn, was the hero of a story our parents related. I loved hearing these stories, being a part of them, reading adventure stories and now writing them.
The Vigilante Author: That hero-worship theme seems core to your outlook, as reflected in the title of your blog.
What other writers have been seminal influences upon you?
Joe Badal: Robert Ludlum had a huge influence on me and my work. Spy stories and tales of intrigue have always been my preferred sub-genre, but I also love to read historical fiction, such as Shogun (Clavell) and Pillars of the Earth (Follett). My work has been influenced by several writers, including Ludlum, Dan Brown, Nelson DeMille, and W.E.B. Griffin.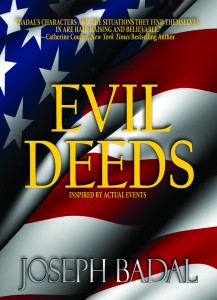 The Vigilante Author: What motivates you to write these days?
Joe Badal: I can't not write. I am so motivated to tell stories that I must write every day, at least until my eyes cross. I am also motivated by my readers who often tell me how much they enjoy my stories.
The Vigilante Author: The writing life often is tough and lonely. What kind of obstacles have you faced along the way, and what have you done about them?
Joe Badal: I am not by nature a solitary person. I enjoy interacting with people and, although I love writing, I miss being around people. I get my dose of people through a robust schedule of speaking engagements and book signings. Of course, the publishing process is a tough part of being a writer.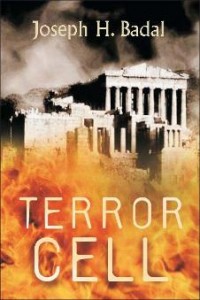 The Vigilante Author: Tell us a bit about your writing methods.
Joe Badal: I write almost every day, usually from late morning through the afternoon, on a computer. Because my stories tend to be quite involved, have an international setting, and employ some military and technical information, I do extensive research before writing word one. Once that research is completed, I begin the writing process, with only a general idea of where I am going and hardly any idea about where my story will end.
The Vigilante Author: What's the hardest thing for you about writing? What's the greatest reward? And is there something you're particularly proud of?
Joe Badal: The publishing process is the hardest element of the writing process. Most publishers have been difficult to deal with and have not always done what they promised to do. But I guess that's part of the business. Epublishing is becoming a more attractive alternative.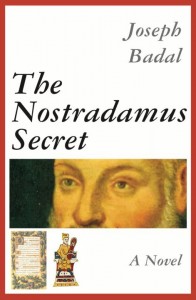 I get the most enjoyment out of the actual writing and the feedback I get from readers. I am most proud of the fact that readers tell me that each of my books have been better than the last. I hope that will always be the case.
The Vigilante Author: You say that epublishing is an attractive alternative. So, what's your take on the "self-publishing vs. traditional publishing" debate?
Joe Badal: I have not self-published to date, but have considered going that route because of the pains associated with dealing with publishers.
The Vigilante Author: What qualities do you think are most important for any would-be writer? And what advice, if any, would offer them?
Joe Badal: The most important part of being a writer is to have passion for writing. I often hear aspiring authors say that they just can't seem to find the time to write. This is nothing but an excuse. If you're passionate about writing, there's always time.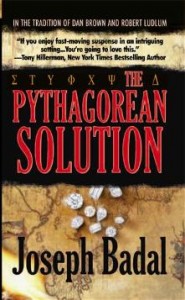 Another important quality is that a writer must understand that writing is not just an art, it's a business. Writers must understand this from the beginning. They must be prepared to commit capital and marketing time and effort to the process.
The Vigilante Author: Where can people buy your books? And how can readers contact you or learn more about you and your books?
Joe Badal: My books are all available in ebook and paper formats through Amazon and other online sites. They are also available in or can be ordered from all book stores. I can be reached at badalbooks@gmail.com. You can also follow me at my website  and at my blog.
The Vigilante Author: Joe, thanks so much for taking time from your busy schedule. I'm going to rush over to Amazon to buy Shell Game, and I hope those reading our interview do, too.
***