Are you an Audible member, with at least 1+ credits in your audiobook account?
If so, you're eligible for Audible's May "2-for-1 Sale." And better yet: the Audible editors selected HUNTER as one of their featured titles in this month's sale!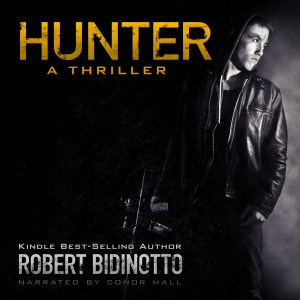 If you haven't yet heard the HUNTER audiobook, here's your chance to enjoy my bestselling debut thriller, narrated by the terrific Conor Hall. Only 1 Audible credit will get you both HUNTER plus one of the other specially selected and featured titles.
This sale runs from Thursday, May 12th until Sunday, May 15th at 11:59 p.m. PT. If you are an Audible member with at least 1+ credit in your account, this link will take you to the sale page. If you're not, the link won't work.
However, even if you aren't yet a member, you can join Audible for a 30-day, no-obligations trial membership. And you'll get either the HUNTER or BAD DEEDS audiobook absolutely free.
Audiobooks are the fastest-growing format in the book industry. And no wonder. You can listen while you drive, commute, exercise, or do chores, turning otherwise boring routines into hours of enjoyment and learning. So, why not give it a try?
To try out Audible and get your free HUNTER audiobook, click here. If you prefer to get the BAD DEEDS audiobook instead, click here.
Not sure? You can listen to the opening chapter of HUNTER here: