My stellar cover designer, Allen Chiu, has been redesigning the two existing Dylan Hunter book covers in order to develop a "branded," integrated look for the series. I've already shown you the new HUNTER cover.
Here is the revised cover for BAD DEEDS: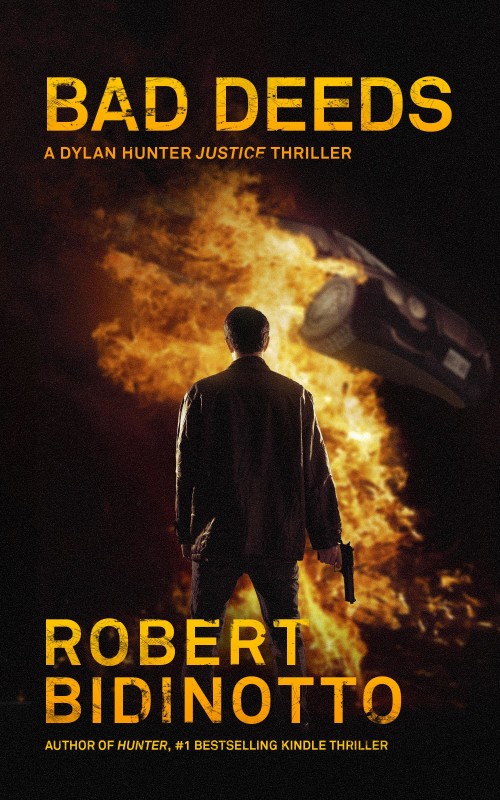 Now, here are the two side-by-side.
Once again, let me remind you that the first print editions of both Dylan Hunter books will have the new replacement covers shortly. So if you want the originals (which will soon become collectibles), you'd better order them fast! You can obtain the books from Amazon.com, or you can order personally signed copies directly from me, through this blog.